These 5 Photos Make an Online Dating Profile Great
From Tinder to Match to OkCupid, all of the online dating websites now let you add multiple photos to your profile. In fact, Tinder and okc will even let you add a link to your Instagram acc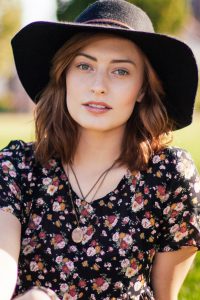 ount for extra opportunities to get your storyboard out there. Giving potential partners an accurate idea of who you are with additional photos is nice, but is so much more of you a good thing? Not always.

Just how many pictures should you have on your online dating profile?
The magic number, it turns out, is five.
Adding a few pictures beyond your main headshot can help you tell the story of who you are and give added punch to your profile. According to research done at EHarmony, people who post four or more photos get approached the most. Too many pictures, however, can overwhelm a potential date. So what types of photos will make you stand out when dating online?
Here are FotoSnap's recommendations for picking the right photos to make your profile stand out without overwhelming your audience.

1. The Headshot

First impressions are the most important and can mean the difference between a swipe left or right. The first photo on your profile should simply be a great headshot, casually posed but professionally taken. Make sure it was taken within the last six months and shows you with your current hair style, glasses and body weight.

2. The Full Body Shot
Great potential partners often aren't put off by a few extra pounds, but they can be disappointed when the you that shows up isn't the you they anticipated. The second photo on your profile should be a full body shot so that they know what to expect and will be able to pick you out in a crowd.
3. The Action Shot
The third photo should be of you doing the kinds of activities you love and wouldn't mind having a partner to share them with. According to Match "If the photos support what you've written about yourself (i.e., you mention you like soccer and then show a photo of yourself racing down a field after the ball), it can make you even more intriguing to potential dates." A key to this photo is that there is only one. Sure, you might like paddle boarding in summer, rock climbing in fall, and skiing in winter, but if you load your profile with all three, your intended audience might think you're too busy doing activities to have time for them. Pick one and then change it up to match the season. Be sure that the photo shows you close up enough to identify; you're trying to show off your own natural good looks, not the beautiful scenery.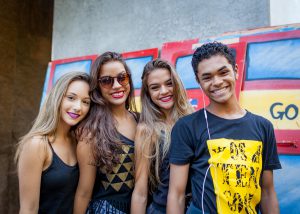 4. The Group Shot
Recent research from the University of California, San Diego says that including a group photo can help you look more attractive to others. Known as the "Cheerleader Effect," the research shows people are rated as better looking when in a group rather than alone. In addition to making you seem more attractive, a group shot also signals that you're sociable and have friends. Just make sure you're the focus of the photo so that you're easy to identify.
5. The Selfie

Last but not least, add a great looking selfie. While a selfie should never be used on a professional website, a playful selfie when included with other photos can say you're approachable and don't take yourself too seriously. Stay away from the clichéd bathroom selfie or the inside-the-car selfie; while the lighting might make you think you look gorgeous, others will just skip over it.
These five photos added to your online dating profile, when done well and kept current, can tell the story of who you really are to someone who wants to date someone just like you.
FotoSnap is an easy & affordable way to get headshots for your online profile in Portland, Oregon. Book on our website, get a 15 minute session at one of our pop-up locations with one of our professional photographers, and have 5-7 great photos to choose from delivered in just 2 days. Check us out at FotoSnapPhotos.com to book your session now.